Ceramic/Porcelain
Carpet gets grimy, wood floors scratch and crack, and vinyl? Well, vinyl looks like vinyl. You have several choices when it comes to flooring, but no other flooring can match the durability, value and timeless look of ceramic tile.
Although quietly beautiful, ceramic tiles are deceptively tough. Ceramic Tile is extremely scratch resistant, temperature tolerant and stain resistant. Qualities you'll be hard-pressed to find elsewhere.
Ceramic tiles are also a cinch to clean; usually just a little light wiping or damp-mopping does the trick.
Tiling is an environmentally safe, natural choice for flooring. Ceramic tile lasts much longer than most other flooring materials, so over time there's less wasted money and materials. It's no wonder people turn to tile time and time again for their flooring needs.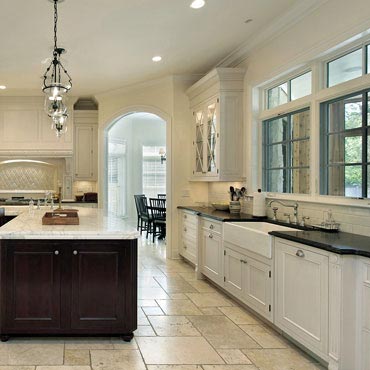 Education Links
Learn More
At Floors West Inc we believe an educated consumer is our best customer.
Featured Articles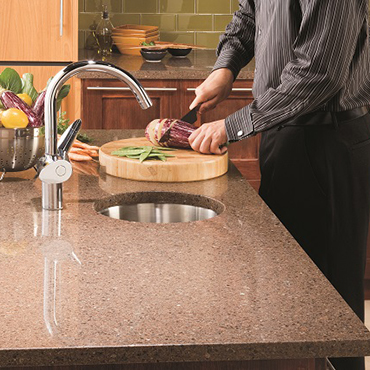 Daltile® Tile
If you're growing tired of seeing the same old view when you pour your morning coffee, you could be due for a kitchen makeover. Check out these ways to spruce up your kitchen.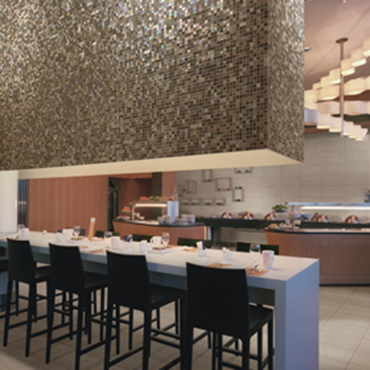 Daltile® Tile
This is the year you've been waiting for-it's finally time to redesign your kitchen. Whether you know exactly what you want or you're just beginning, timeless trends will help you get and stay on track. Add to that the expertise of Daltile's tastemakers in tile and you'll get a gorgeous kitchen this year.

Daltile® Tile
Ever envy those beautiful homes that seem to get redecorated with every new season? The latest and greatest looks are easy to incorporate if you keep your furnishings neutral and the décor uncluttered.