Walls: Wall Tile (glazed)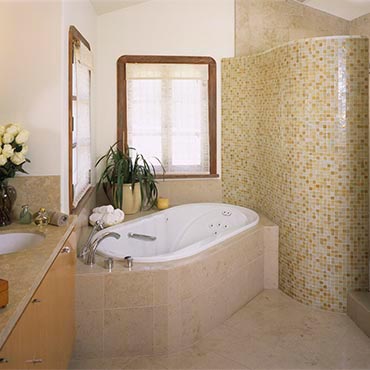 Glazed wall tile has a body that is suitable for interior wall use and which is normally non-vitreous for improved adhesion to vertical surfaces. These tiles are not required or expected to withstand excessive impact, abrasion or be subjected to freeze/thaw cycling. These tiles do not have attached spacing lugs.
Brand Overview
---

---
Profile
|
Website
|
Design Tools
Daltile is the country's leading manufacturer and distributor of ceramic, porcelain tile & natural stone. Built on a tradition of outstanding design, quality, and service, we set the standard for the entire industry. For over 70 years and counting, we answer the question WHY TILE? with trustworthy tile for floor, wall, and countertop that is proudly made in the USA.