Ceramic/Porcelain: Floor Tile (glazed)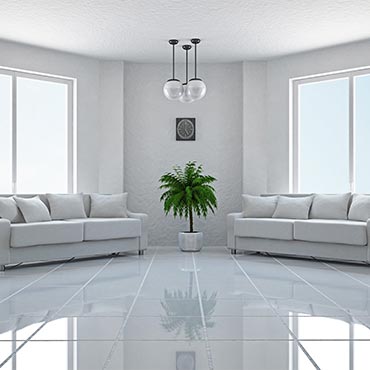 Glazed ceramic tile has an impervious facial finish fused to a semi-vitreous (3.0% - 7.0% water absorption) ceramic body. The color of the tile is derived from the glaze layer, not from the tile body, as the body color can differ from the surface color. Glazed ceramic meets the needs of many installations at a reasonable cost.
Brand Overview
---

---
Profile
|
Website
|
Design Tools
Daltile is the country's leading manufacturer and distributor of ceramic, porcelain tile & natural stone. Built on a tradition of outstanding design, quality, and service, we set the standard for the entire industry. For over 70 years and counting, we answer the question WHY TILE? with trustworthy tile for floor, wall, and countertop that is proudly made in the USA.
---

---
Profile
|
Website
|
Design Tools
Shaw captures the ancient art of ceramics in its versatile collection of ceramic and porcelain tile products. Seven of our porcelain tile collections are manufactured with the environment in mind. At Shaw Floors, we are committed to doing the right thing for the environment, and we partner with Eco-friendly suppliers who share in that commitment. Working with like-minded companies is crucial to creating a healthier ecosystem by reducing the amount of natural resources we consume.